Preserve Your Special Memories with the Customized Laser Engraving and Melody Arrangement
All Memories in One Music Box
Let Music Box Recall Our Shared Memories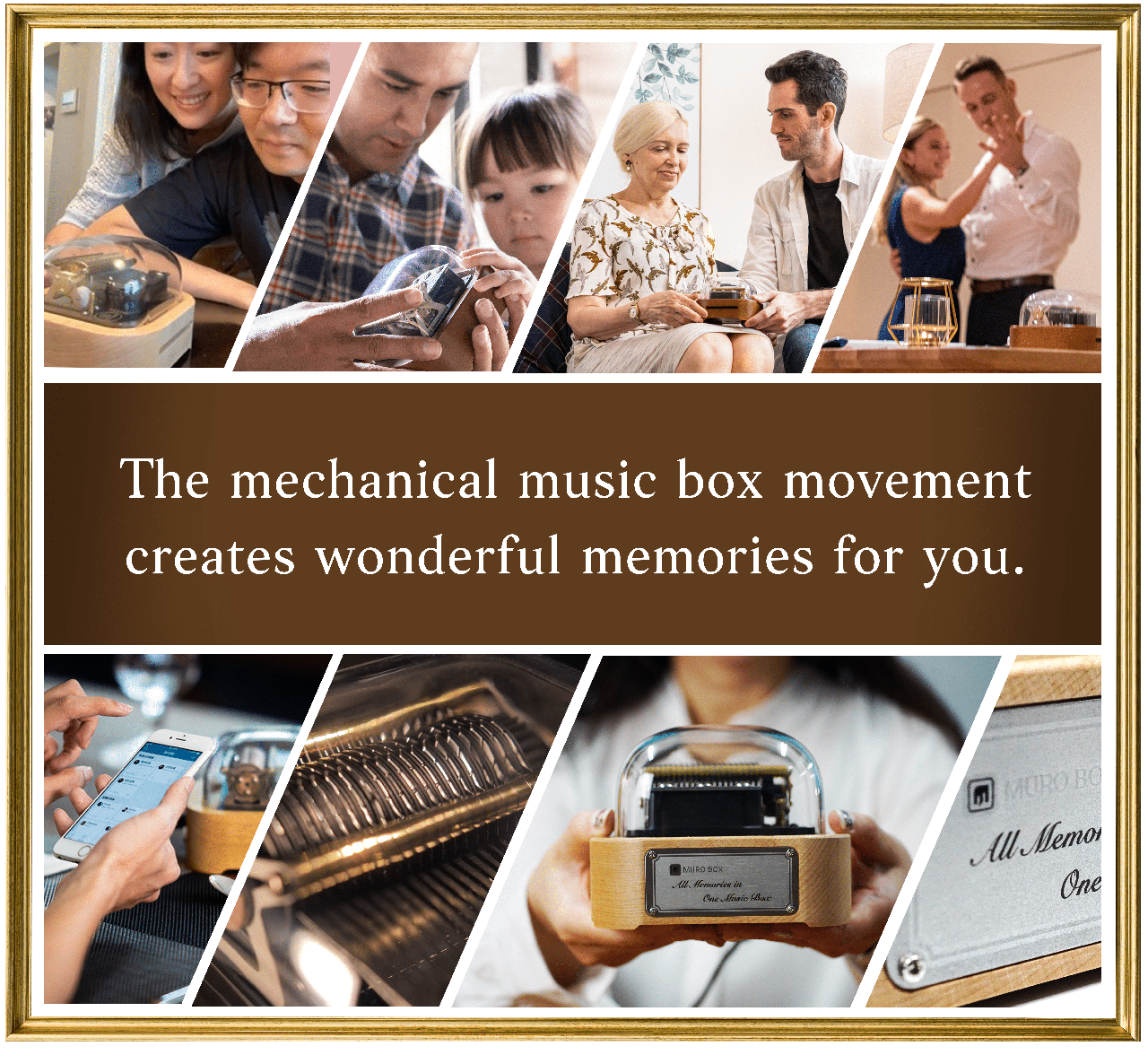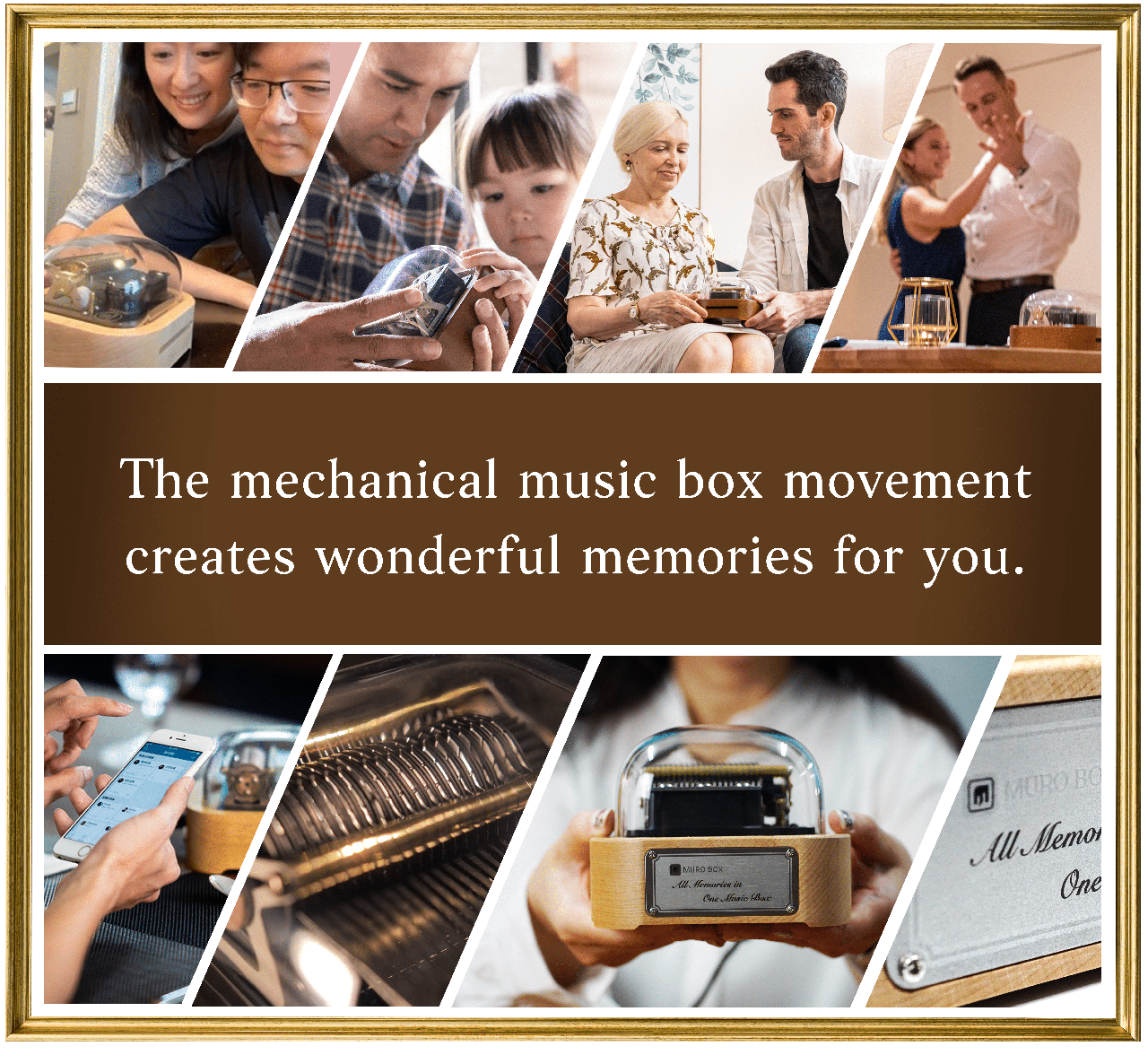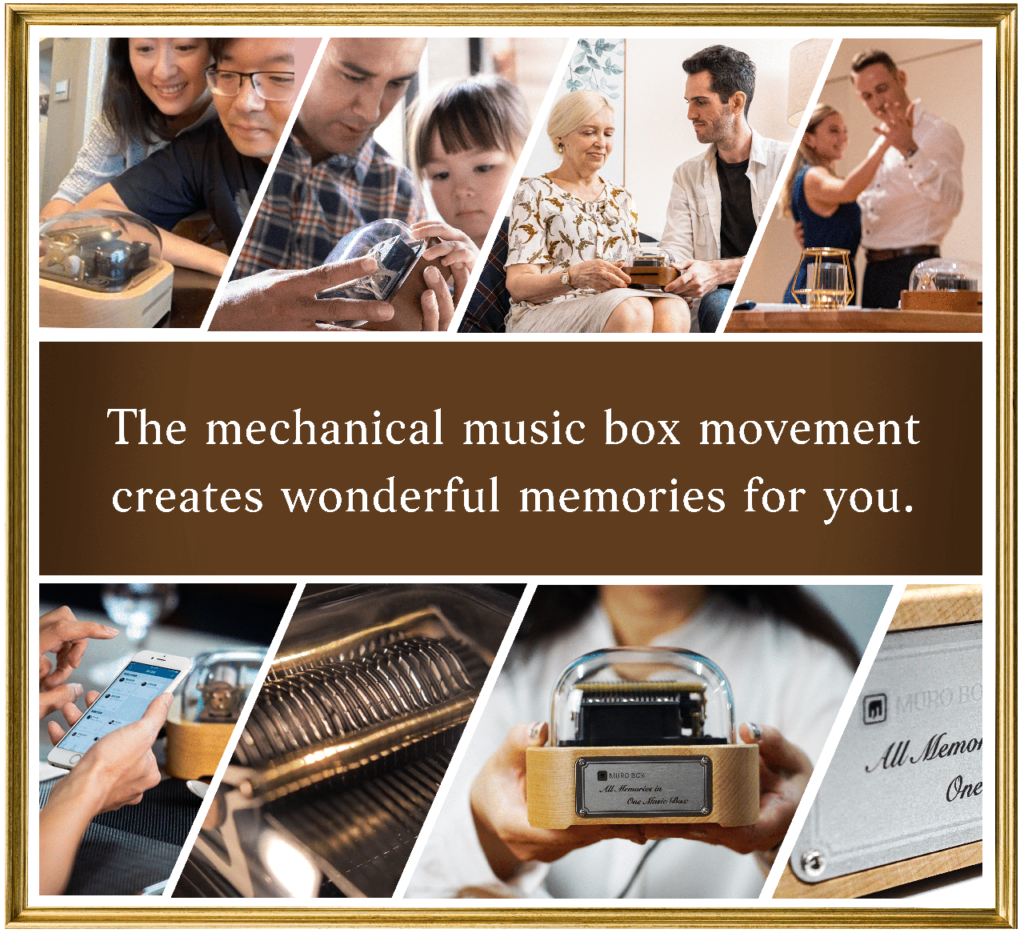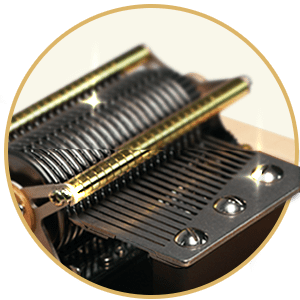 Break the 200+ years old music box industry's limitation by using one music box to play unlimited melodies from different stages of your life.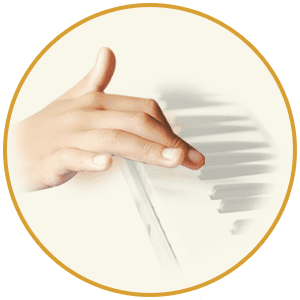 A professional music arranger will edit the customized music box melody for your important moments, such as wedding proposal, and anniversary/birthday gift.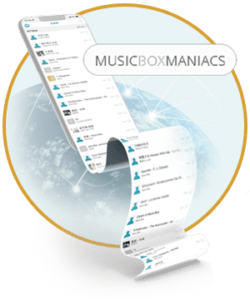 Our global customers contribute new melodies daily via our app, you can find great melodies to save into your playlists every day.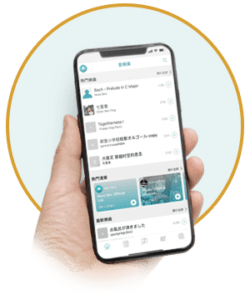 Create your melodies, share your creation in the Muro Box community, edit your own playlists to play at different times. Use app features to enrich your life with surprises.
The Unique Design for Muro Box N20-Standard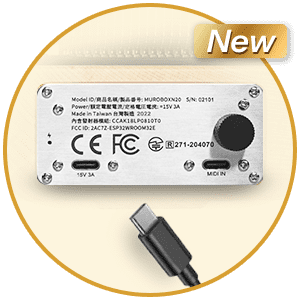 Muro Box can read MIDI files from your USB drive, MIDI keyboard, and computer. When there is no WIFI, you can still upload melodies via this USB-MIDI input slot.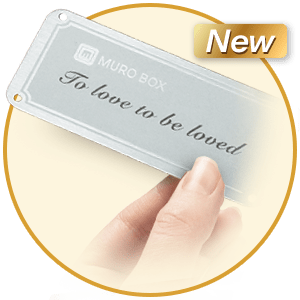 Select a meaningful sentence, add an important date or pattern next to it, then we can engrave your design on the metal plate to present your best wishes for him/her.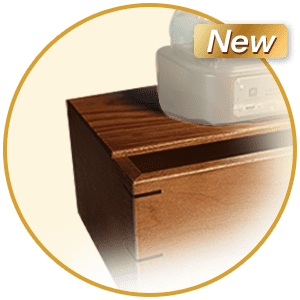 The Resonance Box is made of zebra and hard maple wood, and we carefully define its size, height, thickness of each wood plate, and location of the sound port based on the live sound effect to bring you the premium live concert effect at home.
Muro Box Live Performance
(Learn more about our French customer, Christophe Duquesne, who designed his own resonance box for the Muro Box.)
Muro Box Online Trial Service
We have a Muro Box-N20 Lite ready for your online test now!! This Music Box is located in Taiwan, and you are welcome to download our App to experience how it works in real life through our video live stream. You can upload your own MIDI file or browse other users' creation. Just randomly pick some of them to play for fun!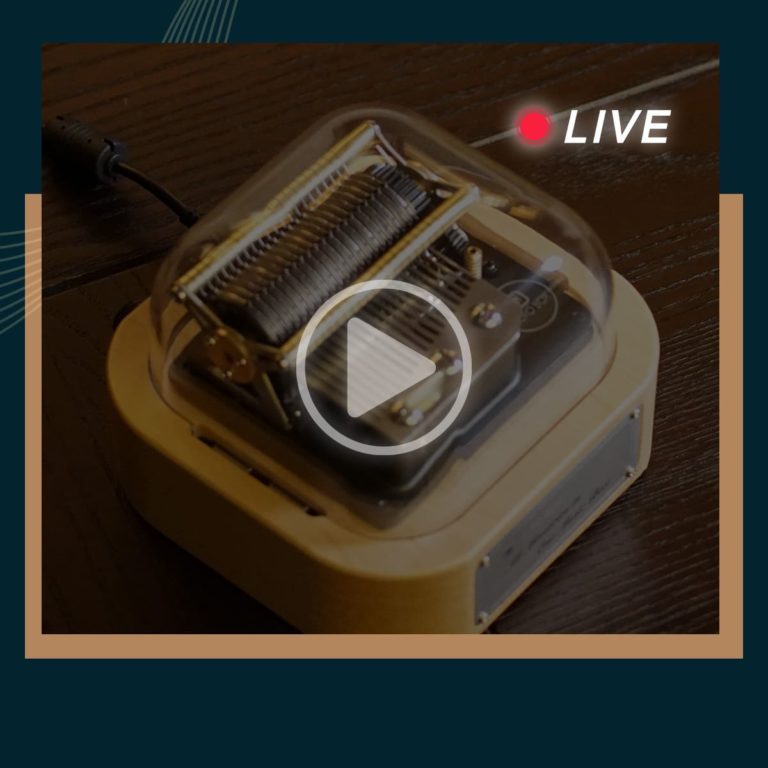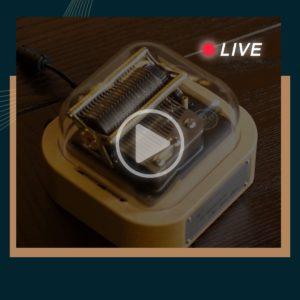 The minimalist exterior design of Muro Box is made of one-piece hard maple wood featuring its natural and unique grain. All metal movements including stainless steel damper under the vibration plate, powder metallurgy bearings and zinc alloy base.
The six years long product development journey brings to you the classical sound of a mechanical music box.
It all began from an engineer's garage startup project in 2016. Muro Box has been reviewed by global crowdfunding campaign backers from Taiwan (2018 Zec-Zec), US (2020 Indiegogo), Japan (2020 Green Funding), and Korea (2022 Wadiz). Now, the world's only app-controlled mechanical music box is presented to you.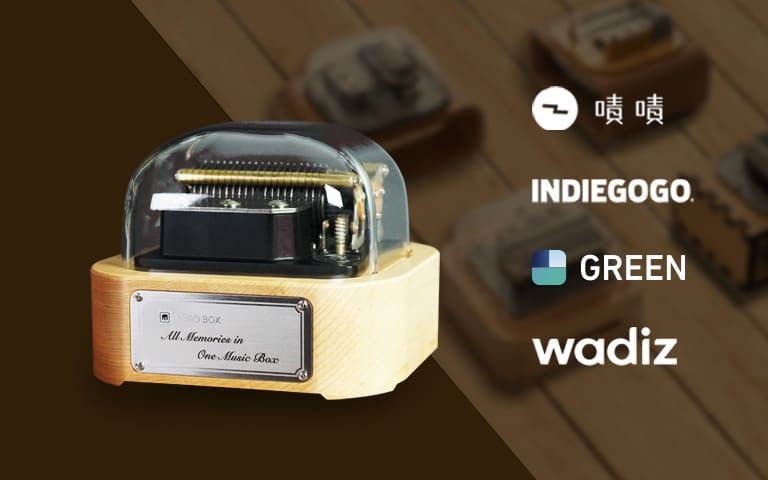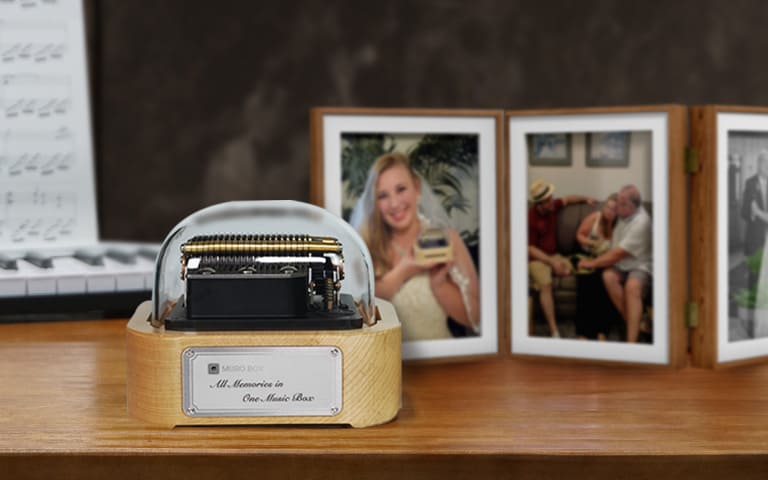 Tell Your Story with Music
We know how important this song meant to you, so we will carefully edit this melody to play on Muro Box in order to preserve your most unforgettable memory associated with this melody.
The N20-Standard version has a metal plate for you to engrave a meaningful message or an image that recalls your memory of how you knew each other.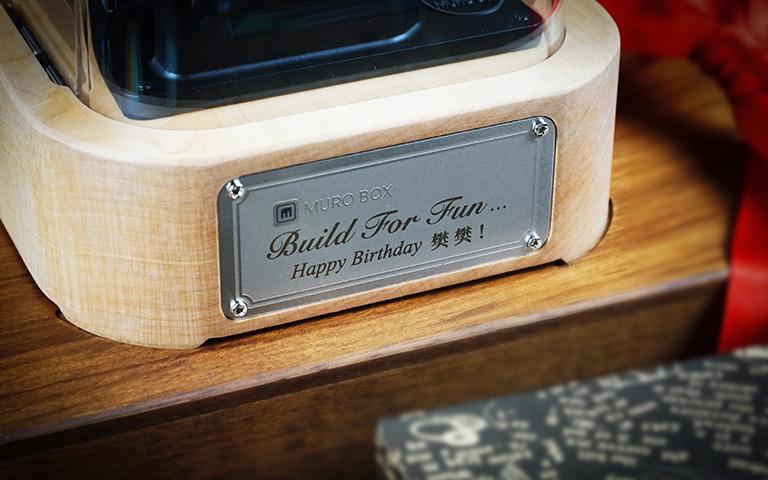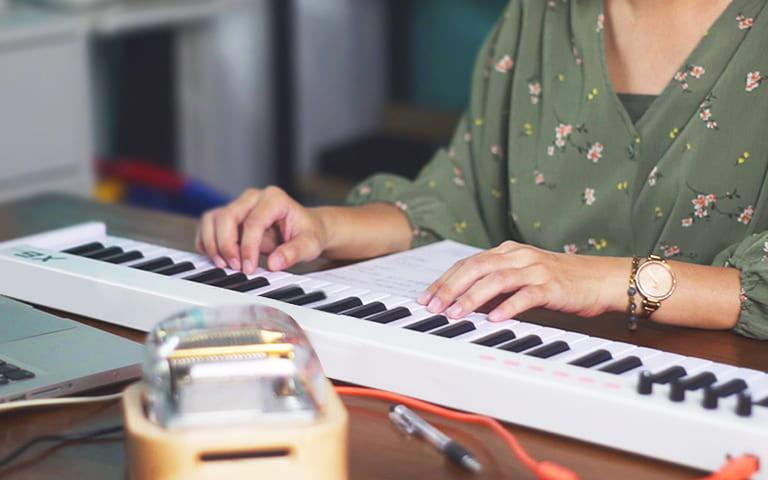 Control Your Music Box as a Musical Instrument
N20-Standard Muro Box has a USB-MIDI input slot for you to connect a MIDI keyboard or laptop, and then you can start to enjoy the live performance of Muro Box to showcase your music creation easily.
Add the Resonance Box to Enhance the Sound Effect
Muro Box is different from a speaker so you can't control its volume by turning its knob. You can place soft material, such as a thick cloth or plastic mat below the Muro Box to reduce the sound from being amplified by the hard table surface. If you wish to further increase its volume and extend its sustaining sound effect, please consider buying the resonance box exclusively designed for N20-Standard.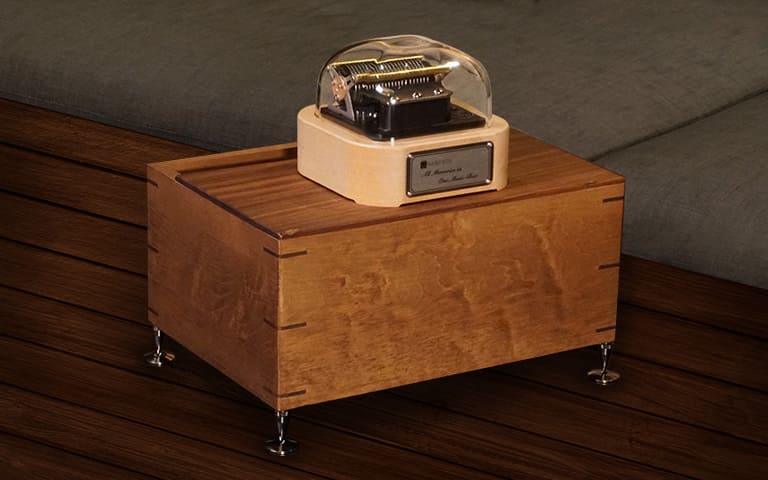 The World's Only App-Controlled Music Box
Download our app to experience the fun of creating melodies and sharing your creation with the world!
Recommended by Global Music Box Fans
Read Our Global Customers' Stories
Global Customers' Sincere Recommendations
USA

My dad purchased the Muro Box for me as a wedding present for my wedding in June 2019. The Muro Box came ready to play "You'll Be in My Heart" by Phil Collins, our special song since I was a little girl. He would always play Phil Collins' CD in the car; my dad, sister, and I would sing along, driving with the windows down in the summertime. We had every word memorized!

Netherlands

I'm a member of the Dutch Pianola Association. There was an article of the Muro Box, and I decided almost directly to order this during its Indiegogo crowdfunding campaign in 2020, because I love people who makes the World better with positive things (technic) and energy. "Te Deum' of Charpentier" is the special melody I liked (and still like) in my youth, so I wished to play it on the Muro Box.

France

I'm Christophe Duquesne, from La Voix du Luthier and Haken Audio. I'm an instrument maker, sound-designer and musician, and I love to associate acoustic and electronic sounds, merging skills from the past and the most recent technologies.

The sound of the Muro Box is just perfect: you can really play your music box and integrate it in your own composition. And it is rock solid: I brought it to SynthFest France (I'm involved in its organization) and it was used by visitors for 3 full days without any issue.

Taiwan

My name is G.J. Lee, and I am currently devoted to teaching, performing and promoting Ukulele. The first time I knew Muro Box and its R&D team from Tevofy Technology Ltd. was during the first crowdfunding campaign period in Taiwan in 2018. I waited until 2020 to finally receive the first generation of Muro Box N20.

Seeing the perseverance of their team in the pursuit of making music boxes into handicrafts and combining the convenience of modern technology to make more people willing to understand music boxes again, I think this spirit is very admirable. 

Japan

Hi, I'm Shawn from Lullatone. My wife Yoshimi and I make music as Lullatone. We've released a ton of albums and also record songs for films and videos.

I'm a big fan of the Muro Box – the amazing electro-acoustic mechanical music box that lets you play your own melodies on its tines. You can connect MIDI keyboards, use their app or even send the notes to play from your DAW (like Ableton, etc). The new Resonance Box makes your music box melodies louder, deeper and richer. You can check out the videos I made with my own Muro Box here.
Understand the Functional Differences Between the Lite and the Standard Versions
Same: Both can use our APP to arrange melodies and use the same cloud music library.
Different: The standard version has an USB MIDI input interface, allowing you to connect computers, flash drives, and external MIDI devices without WiFi connection.
What other differences are there?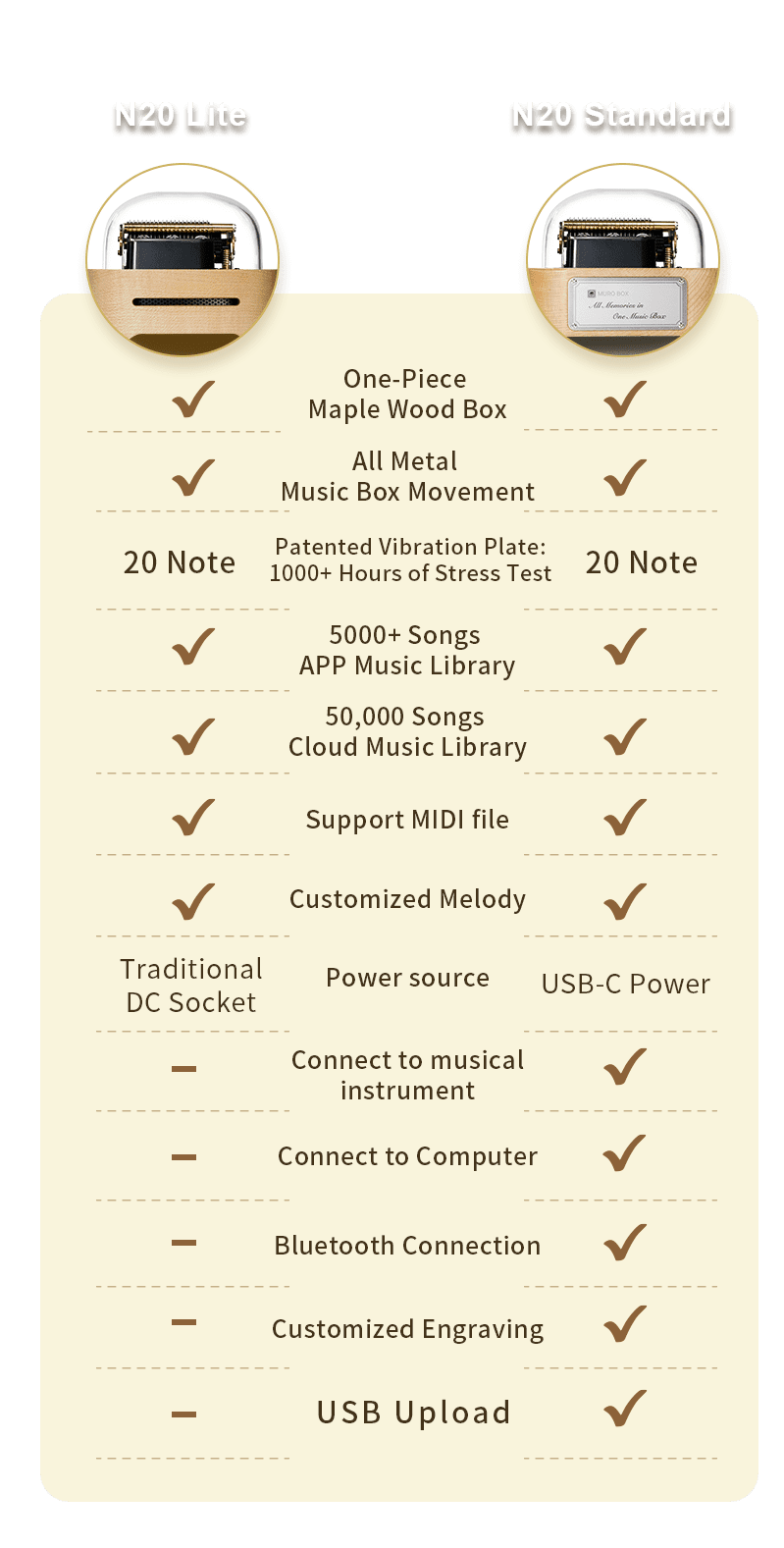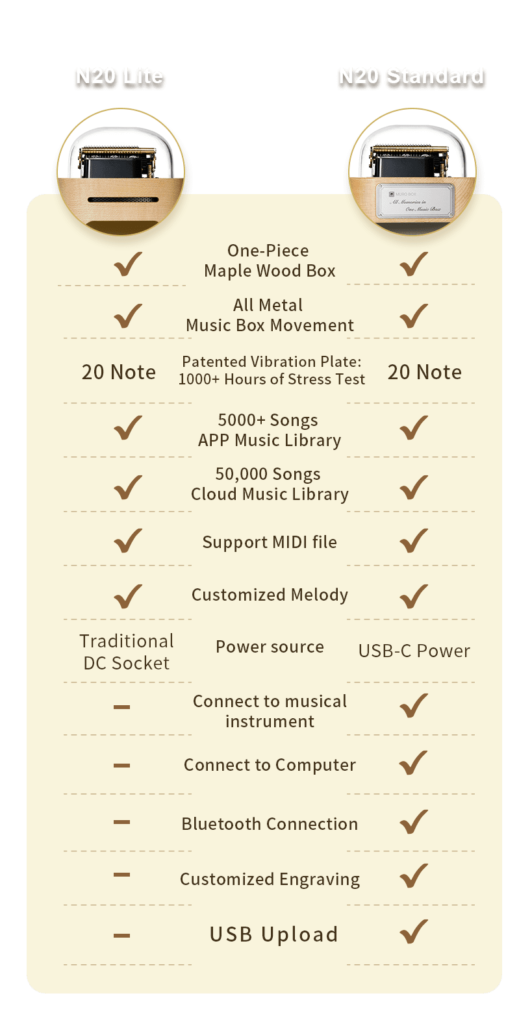 Click the cards below to read our suggestions for your needs.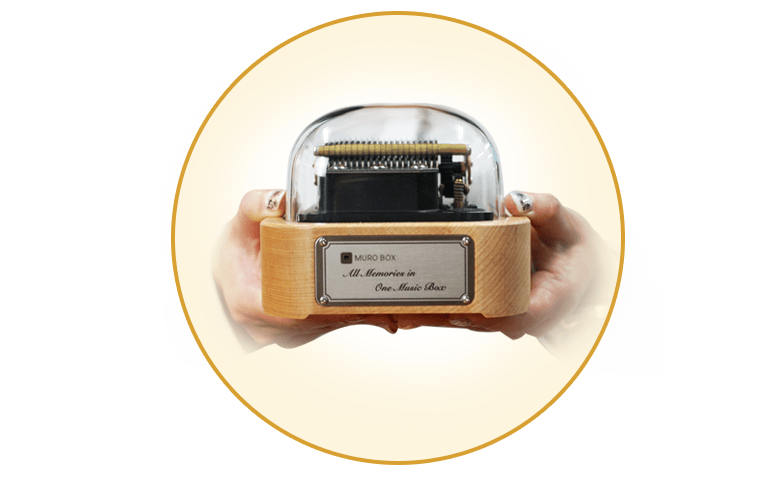 We provide 1-year limited warranty, which applies on the body of Muro Box but does not include the attachments. The warranty period starts from the date we start to ship your Muro Box. This warranty covers only defects in material or workmanship under normal use during the warranty period. Please also notice that warranty will be void once you open the body of Muro Box.
We also provide 3-year limited maintenance. Shipping and handling charges may apply except where prohibited by applicable laws. This limited product warranty is valid only where the products are sold by our company or through its authorized retailer or local agent.
We Ship Muro Box Globally!
We use DHL service to ship the Muro Box to most of the countries.
Please use the shopping cart's tool to verify whether your country is in our available shipping list. If your country is not listed, please email us to find a solution for you: support@tevofy.com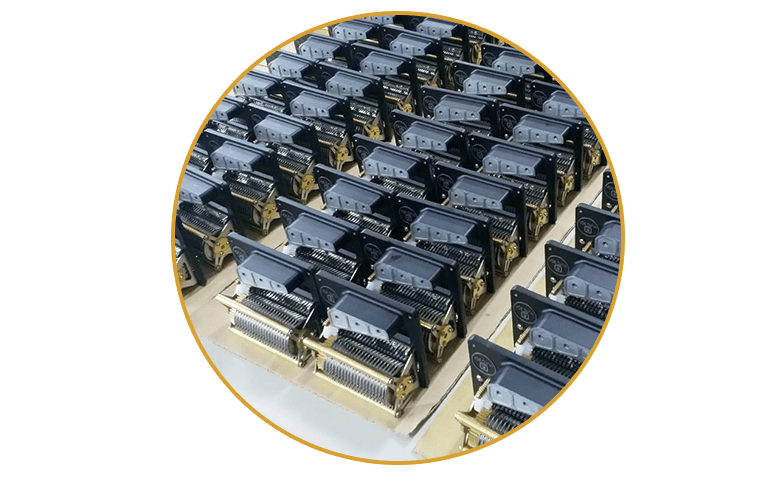 Product Specification of N20-Standard
Muro Box N20 | Play Unlimited Melodies You Love on a Mechanical Music Box
추천합니다.
고민하는 한국인들 구매하시면 후회는 없는 것 같아요.
기념일 선물이나 부모님께 선물드리면 정말 좋은 제품입니다.
그 값어치를 하는 데 충분하다고 생각해요.
하나의 오르골 구매로 여러곡을 재생할 수 있는 점이 최대 장점이라고 생각합니다.
한국어 설명이 없어서 작동하는 데 힘들었는데 친절히 하나하나 설명 해주시더라구요.
뮤로박스 팀원들도 정말 친절하고 좋아요
This is a true labor of love
I cannot believe that this item actually does what it says. And it truly works. Most other failed things that i back did not go well. Murobox always gave updates during construction, and trust is a thing you can never return if it was broken.
I was given great laser engraving. The music box sound was really well. My 2 children loves it. And i really like the songs that people make. I vannot compose on my own, so it is a very good thing.
All i can say is that unlike all the other crowdfunding campaign that said they are unique, which most likely not, this is truly a unique item. Buy. You won't regret trusting this company. I have experience because i am a superbacker in kickstarter.
뮤로박스 정말 좋아요 !
원하는 노래를 오르골로 듣고 싶다는 꿈을 드디어 이루었습니다. 저는 일반 오르골의 높은 음정을 생각하였으나 뮤로박스는 깊이있고 낮은 음색을 들려줍니다. 이 또한 매력이라고 생각합니다. 뮤로박스 적극 추천합니다 !
If i could give them more stars, I WOULD!
What wonderful people running a wonderful customer-based company! Even though I messed up and didn't order my Muro Box until far too late, these incredibly caring people listened to my plight and got it to me before my wife's birthday! I've been watching Muro Box's growth for several years now, waiting eagerly to buy one for her (the love of my life and wife of 39 years). We have several songs that are 'our songs' from all the different times we've shared, but, we do have a couple of songs that are 'our songs' from those glorious, golden, first days when we couldn't stand to be apart for an hour -- running into each other's arms the second those minutes had passed! When we recently found out that I have stage IV cancer I became painfully aware that there probably just a few birthdays left when I can give her something as special as this Muro Box playing those songs that take us back to those magical first days. I can't say anything more profound than I thank you from the bottom of my heart for making this one so very special for her.