See How Our Customers Presented Their Best Wishes for Their Loved Ones with Customized Laser-Engraving Music Box
This is a cartoon character I am writing for between my close friends on twitter, left is my partner and right is me.
The sentence on the left reads 'Sounds good / よいおと' in the middle 'Music box / オルゴール' and on the right 'Fun! / たのしい' It says.
I play an instrument and make music as a hobby, and I would like to start playing music with her. As part of this, I bought a Muro Box for us to enjoy together. She and I both love the sound of a music box, plus it can play any melody we like via MIDI, so it's the ideal instrument for us!
We are looking forward to receiving it! I also look forward to the photos you guys send me.
Thank you!
Keita 
email sent on 2022/11/2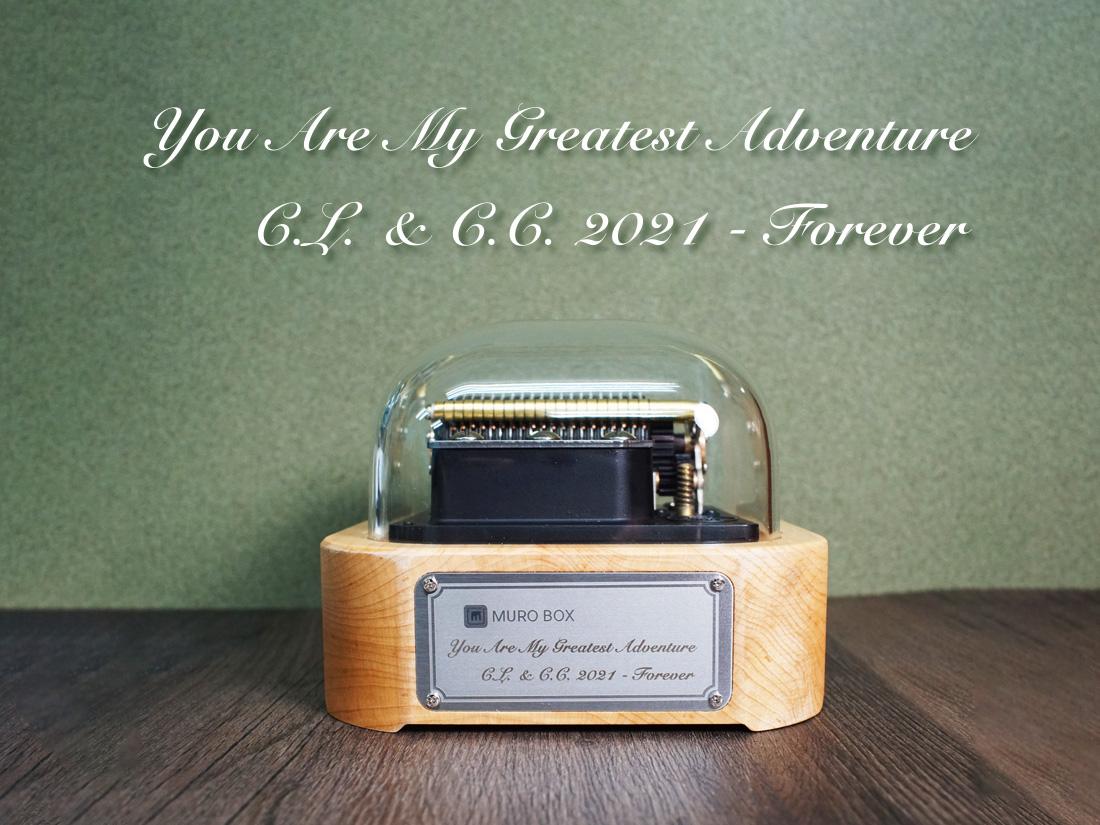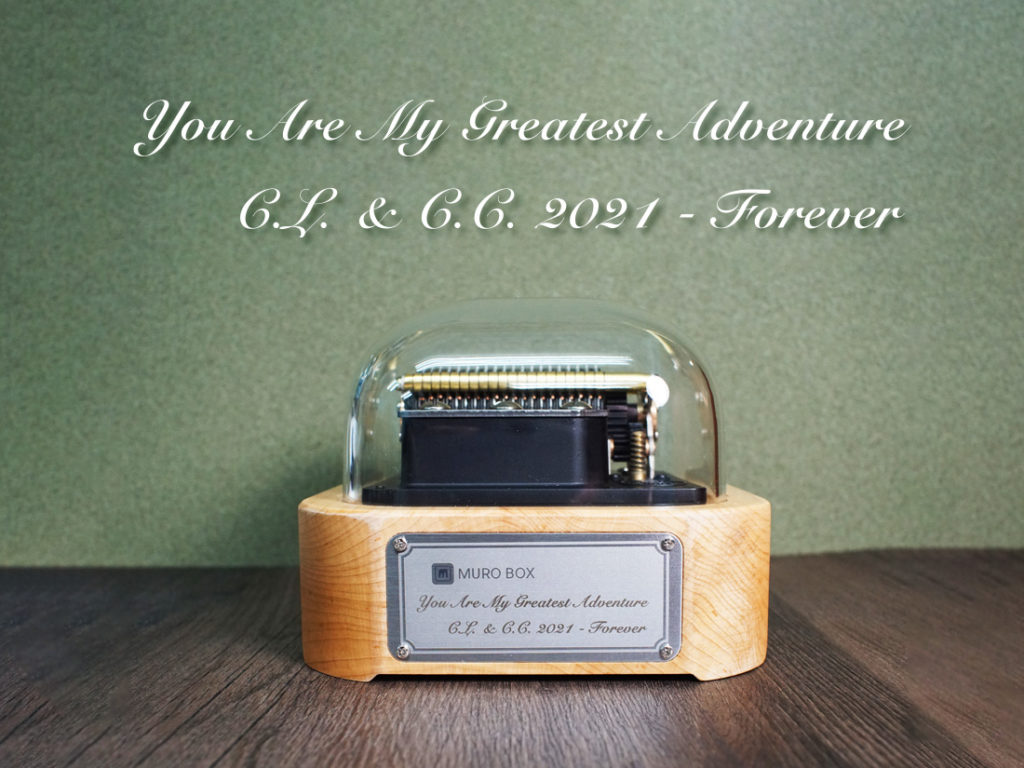 I ordered the Muro Box as the wedding gift for my wife to thank her for being willing to join the life adventure with me.
"You are my greatest adventure" is a thoughtful sentence I found online. I like its concept because my wife and I came from different families with different backgrounds, and it is hard to find the right partner among so many people. I want to be with her in the following life journey, so I appreciate this sentence very much.
–11/29/2022 Facebook Live Chat Excerpt
My husband loves the movie "Titanic" and he has watched it more than 10 times!
There is one scene in this movie when the leading actor, Jack, explains his life philosophy to the upper-class people at a night party. He said, "I figure life's a gift and I don't intend on wasting it. You don't know what hand you're gonna get dealt next. You learn to take life as it comes at you… to make each day count."
My husband gave me the above quote when I lost direction in my life. He wishes we can "make every day count", and we have many shared memories. Hence, I want to engrave this sentence "You make my every day count" on the Muro Box to present it to him.
The two cats next to the sentence are my drawings of our cute babies.